Exploitation ARM – Badge NorthSec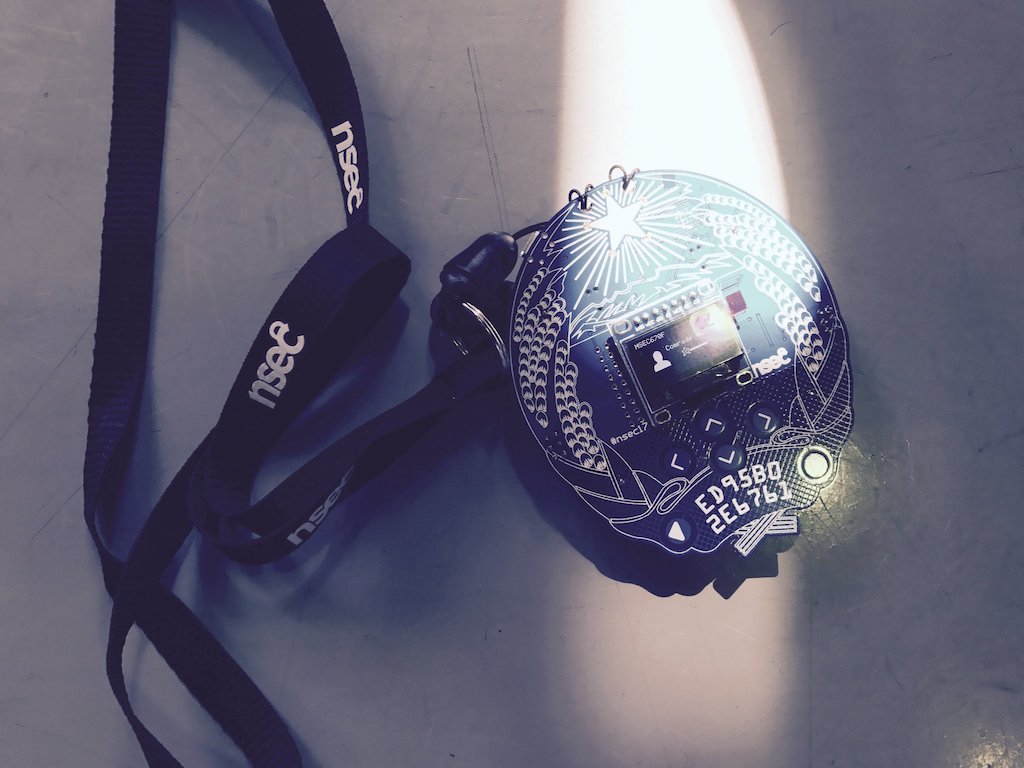 Une rentré en force pour MontréHack! Nous allons travailler sur le badge du NorthSec 2017 et exploiter un service Bluetooth vulnérable. Il y aura une introduction au matériel de la badge et au Bluetooth LE. Pour nous aider, nous utiliserons le debuggeur intégré à la badge.
Nous avons une quantité limité de badge à prêter, donc l'inscription est obligatoire ce mois-ci.
Outils et expérience requis
gdb
pybluez (Linux) ou Xcode (Mac)
IDA or radare2
Un cable micro-USB
Un dongle Bluetooth 4.0 (ou intégré au laptop)
Le Wi-Fi chez ESET est disponible seulement en 5Ghz (802.11ac). Aucune connexion n'est possible sur le 2.4Ghz.
Comment
Formule atelier
Apportez votre ordinateur portable
Des problèmes seront étudiés et expliqués
Chaque problème sera analysé en petits groupes
Les solutions seront présentées avec tout le monde à la fin de la rencontre
Remerciements
Présenté par Marc-Etienne M.Léveillé (@marc_etienne_)
Challenge du NorthSec 2017.
ARM Exploitation – NorthSec badge
The next edition of MontréHack will be held on September 18th 2017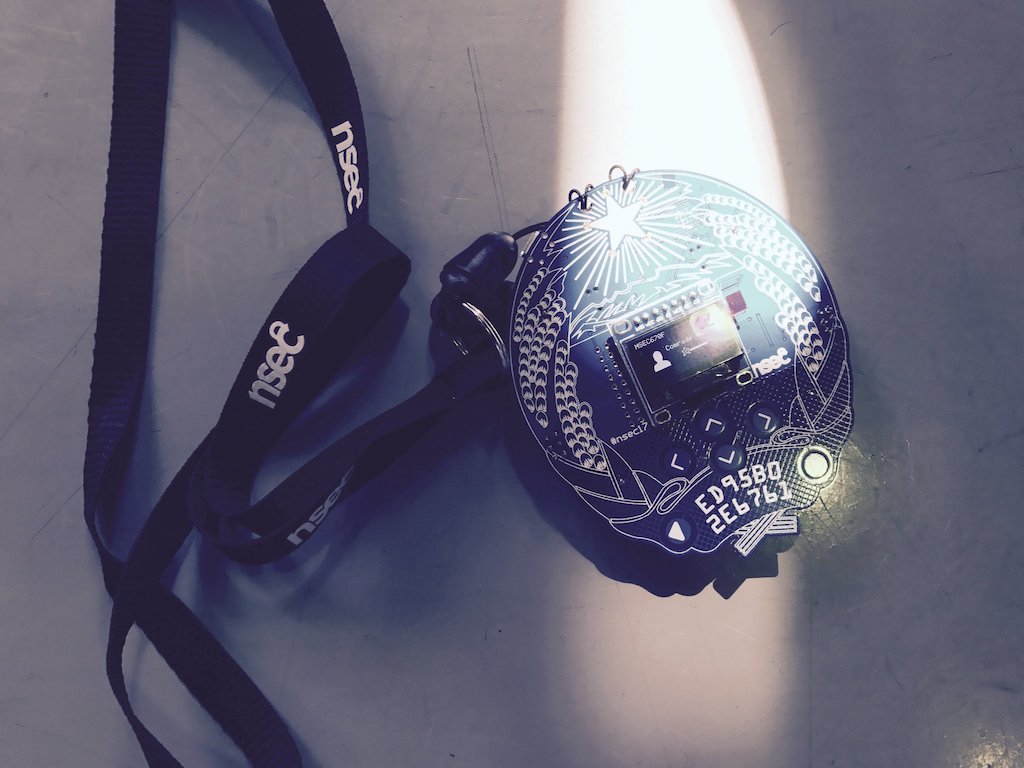 A solid back to school for MontréHack! We will work on the NorthSec 2017 badge and exploit a vulnerable Bluetooth service. There will be an introduction to the badge hardware and Bluetooth LE. To help us, we will use the debugger integrated in the badge.
Tools and Experience Required
gdb
pybluez (Linux) or Xcode (Mac)
IDA or radare2
A micro-USB cable
A Bluetooth 4.0 dongle (or integrated on your laptop)
How
Workshop style
Bring your own laptop
Challenges will be analyzed
Small groups of people can work on each challenge
Solutions to each challenge will be presented to everyone at the end of the event
Credits
Presented by Marc-Etienne M.Léveillé (@marc_etienne_).
Challenge from NorthSec 2017.
---
Vous souhaitez présenter? / Interested to present a challenge?
---
Sponsors // Partenaires