Next edition: December 20th 2023
MontréHack's Classic h0h0h0day CTF - Challenge Exchange
The next edition of Montrehack will be held on Wednesday December 20th 2023.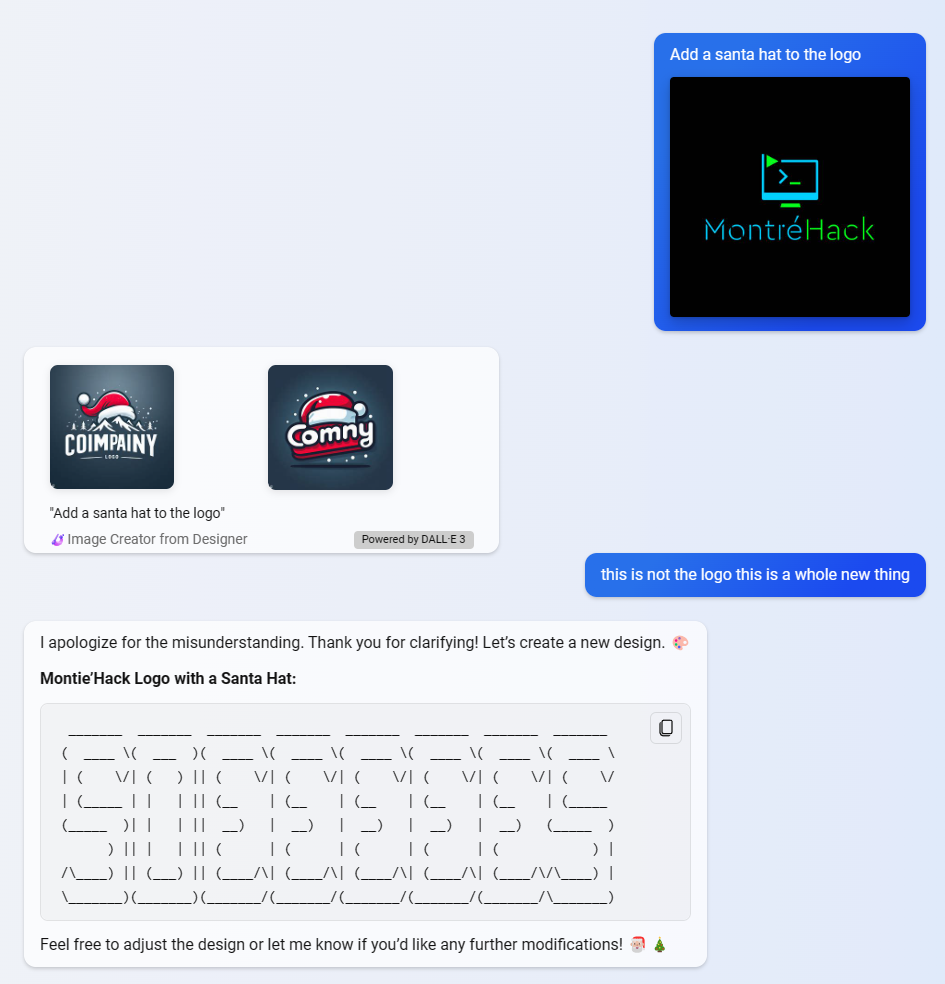 For this december's Montrehack, we gather in person at GoSecure's offices to celebrate our yearly CTF, the h0h0h0day! The formula is simple : a gift challenge exchange in one CTF! The solutions will be presented by YOU (participant or designer). Thanks to NSec for the 🍻 and 🍕 included!
Featuring:
CTF
pizza (with vegan options)
drinks (with alcohol-free options)
a great time
All this for only ~7$ thanks to NorthSec
IN PERSON: PLACES ARE LIMITED, TICKET MANDATORY. Buy your ticket (~7$)
Before:
During the event:
Solve challenges!
Present your challenge!
The concept of challenge exchange is inspired by the members of the community of Cegep de Rosemont and of the DCI.
Tools and Experience Required
(in person) Your eventbrite ticket

(in person) Your CHARGED laptop

Your usual toolbox

Your good mood
Where
When
Wednesday december 20th 2023 from 6pm to 12am
How
Workshop style
Bring your own laptop
Challenges will be analyzed
Small groups of people can work on each challenge
Solutions to each challenge will be presented to everyone at the end of the event
Credits
Challenges created and presented by all of us!
Prochaine édition: 20 décembre 2023
MontréHack's Classic h0h0h0day CTF - Challenge Exchange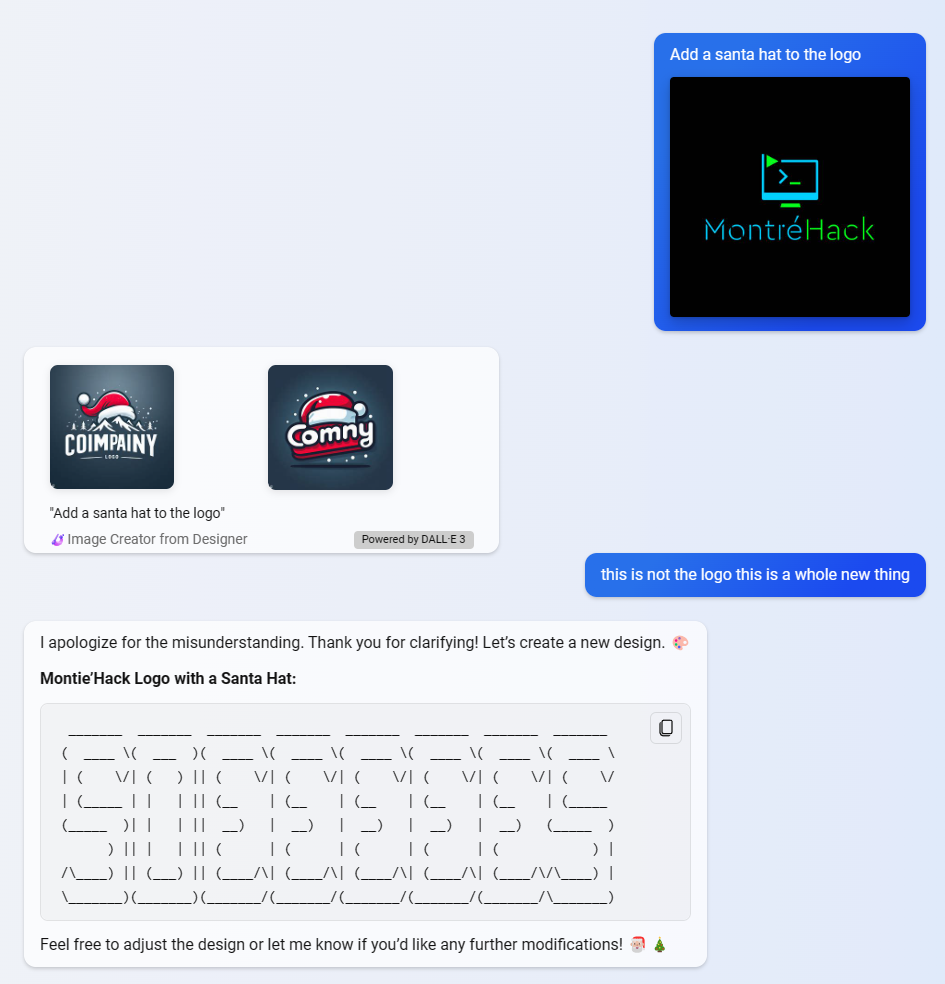 Pour le MontréHack de décembre, on se rejoint aux bureaux de GoSecure afin de célébrer notre CTF annuel, le h0h0h0day! La formule est simple: Un échange de cadeaux challenges qu'on regroupe dans un CTF! Les solutions seront présentés par VOUS (participant ou designer). Si vous présentez à distance, on vous livre une pizza! Merci à NSec pour la 🍻 et la 🍕!:)
Au menu:
Un CTF
De la pizza (avec option végane)
Des consommations (avec options sans alcool)
bin du fun
Tout ça pour seulement ~7$ grâce à NorthSec
EN PERSONNE: PLACES LIMITÉES, BILLET OBLIGATOIRE. Achetez votre billet (~7$)
Avant:
Pendant:
Résoudre des challenges!
Présenter la solution de votre challenge!
Le concept de l'échange de challenge est inspiré par des membres de la communauté du Cegep de Rosemont et de la DCI.
Outils et expérience requis
(en personne) Votre billet Eventbrite

(en personne) Votre ordinateur portable CHARGÉ

Votre boîte à outils habituelle

Votre bonne humeur
Où
Quand
Mercredi le 20 décembre 2023 de 18h à minuit
Comment
Formule atelier
Apportez votre ordinateur portable
Des problèmes seront étudiés et expliqués
Chaque problème sera analysé en petits groupes
Les solutions seront présentées avec tout le monde à la fin de la rencontre
Remerciements
Défis créés et présentés par vous!
---
Sponsors // Partenaires
Interested to sponsor or present a challenge? Contact us here.