Prochaine édition: Lundi le 15 mai 2017
La prochaine édition de MontréHack aura lieu lundi le 15 mai 2017. Elle sera hébergée par NorthSec au Marché Bonsecours. Merci NorthSec!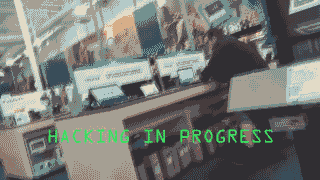 Canaux auxiliaires & cache CPU L3
Ce mois-ci nous allons nous intéresser à la fuite d'information par canal auxiliaire, et en particulier un canal auxiliaire induit par les caches des processeurs.
Le fonctionnement des caches sera détaillé, ainsi qu'une attaque par canal auxiliaire reposant sur ces caches.
Enfin une épreuve permettra (basé sur un challenge existant) de mettre en pratique cette attaque, objectifs : exploitation x86_64 et extraction de la clé de l'épreuve via le canal auxiliaire.
Outils nécessaires
Où
3e étage du Marché Bonsecours, 350 rue St-Paul Est, Vieux-Montréal, H2Y 1H2
Suivi de discussions au Benelux après
Quand
Lundi le 15 mai de 18h à 21h
Comment
Aucune inscription requise.
Formule atelier
Apportez votre ordinateur portable
Des problèmes seront étudiés et expliqués
Chaque problème sera analysé en petits groupes
Les solutions seront présentées avec tout le monde à la fin de la rencontre
Défi
Remerciements
Présenté par David BERARD, défi basé sur un challenge de NoSuchCon 2014.
Next edition: May 15th 2017
The next edition of Montrehack will be held on Monday May 15th 2017. It will be hosted by NorthSec at Marché Bonsecours. Thanks NorthSec!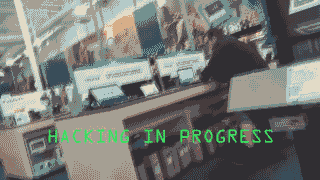 Side channel & L3 CPU cache
This month, we will look into information leaking via side channel. More precisely, side channels introduced by CPU caches.
The inner working of the CPU cache will be detailed and a side channel attack on the cache will be demonstrated.
A challenge (based on an existing one) will be proposed to put the theory into practice. The objective: exploit a x86_64 application and extract a key via a side channel attack.
Needed Tools
Where
3rd floor of Marché Bonsecours, 350 rue St-Paul Est, Vieux-Montréal, H2Y 1H2
Followed by discussions at Benelux afterwards
When
Monday May 15th 2017 from 6pm to 9pm
How
No registration required.
Workshop style
Bring your own laptop
Challenges will be analyzed
Small groups of people can work on each challenge
Solutions to each challenge will be presented to everyone at the end of the event
Challenge
Credits
Presented by David BERARD, challenge based on a challenge from NoSuchCon 2014.
---
Vous souhaitez présenter? / Interested to present a challenge?
---
Sponsors // Partenaires